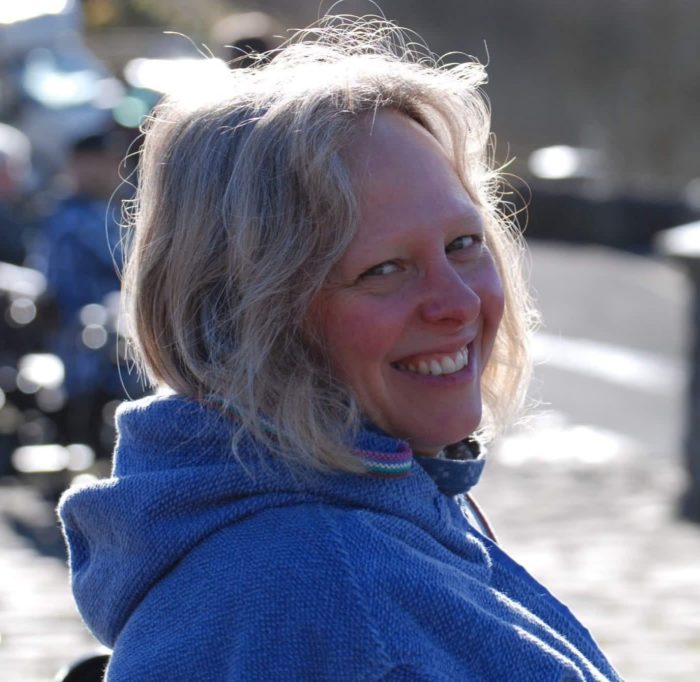 Woodside Street, Cinderford, UK
Violin Lessons | Flute Lessons, Guitar Lessons, Keyboard Lessons, Piano Lessons, Recorder Lessons, Singing Lessons, Ukulele Lessons | Aural Lessons, Theory Lessons, Online Lessons
---
Qualifications:

B.A. Honours in Education and Music; Qualified Teacher Status

Pricing:

£25.00 per hour (discount available for multiple students from one family)

Styles:

most!

Suitability:

from 4-85+
---
Bio
I am married with two grown-up children and am extremely happy to have become a grandmother last summer!  I love being outside walking in the fresh air and countryside; I love spending time with my family; I love reading, knitting, watching films, as well as making music!
I was a primary school teacher for 25 years and have had experience of over 20 years of instrumental/theory, teaching all ages, from age 4 to adults of 85!  (I have Qualified Teacher Status and my B.A. Hons degree is in Education and Music.)
I specialise in teaching beginners and can offer violin, flute, descant recorder, piano & keyboards, guitar (classical and acoustic), ukulele and singing at Beginner to Intermediate levels (depending on instrument), and up to and including Grade 5 Music Theory (which a student needs before moving onto Grade 6+).
I am also registered with the Associated Board of the Royal Schools of Music (and can enter students for Trinity or Rock School exams), should a student wish to take exams. I am also enhanced DBS checked and hold public liability insurance.
I teach both online (see below) and from my home in Cinderford, in the Forest of Dean, Gloucestershire which has easy access of all local Forest areas, but also being approximately 30 minutes from Gloucester, 20 minutes from Ross-on-Wye, 25 minutes from Monmouth, 35 minutes from Ledbury and only 45 minutes from Hereford.
During Covid-19 Lockdown, I became very experienced with delivering online lessons via video-call. Although multiple students returned for face-to-face lessons, I have continued to deliver online lessons to many students, out of choice, and will continue to do so, if preferred, for either long-term, or on occasions where it is more convenient to do so.
---
Teaching Info
I aim to make lessons fun, tapping into the student's own musical interests and to include musical understanding/theory, sight-reading, aural training, practical theory, singing and improvisation as part of the lessons.
We usually begin with a 'Listening Game'/aural, in order to warm up musical ears and develop understanding of the musical elements that are used in context during the lessons.  Next, we will warm up, fingers/voice (depending on instrument), often using scales or chords and techniques relevant to the lesson.  Most lessons include some improvisation (even at the early beginner stages) and elements of sight-reading, before looking at a couple of pieces.  I produce clear practice notes after each lesson with a weekly 'key' for the student to aim to improve/achieve during their home practice.
Each instrument I teach have programmes that I have written, in progressive stages, with each lesson having a specific learning objective.  I am very experienced in both extending students and reinforcing learning when needed.  I match the learning to the age, interest and goals of my students.  I have experience working with children with ADHD and other Special Educational Needs and Disabilities.
Debby's been teaching me to play the piano/keyboards for about seven months from starting as a complete novice. She's patient, knowledgeable and imaginative in finding the best ways for me to learn and, based upon her experience, is able to flex her approach using a range of tools and techniques. I have no hesitation in recommending her services. Andy (adult student), Watton, Norfolk
Andy (adult student)
It is really nice because I find Debby really friendly and I learn something new each lesson. I like it because she explains what I need to learn really well and when she is writing my practice notes it is really clear. I enjoy lessons because I like trying new pieces and I find many I like play over and over again at home. (Iris, aged 9 ½)
Iris, aged 9
Debby is a fantastic teacher who tailors her lessons to the need and abilities of her students. Lessons are clearly structured with a good breadth of listening skills, reading of music and playing. My daughter looks forward to her lessons and has made good progress in a short amount of time. Debby clearly communicates and makes booking and paying for lessons an easy process. (Julia, Watton, Norfolk – Parent)
Julia (Parent)
Debby is an inspiring music teacher who is willing to go the extra mile. (Hepz -adult piano student - Watton, Norfolk)
Hepzibah (adult)
Debby, my music teacher always makes me smile. (Beulah, aged 7, Watton, Norfolk - violin student)
Beulah
Debby is a calm, enthusiastic and inspirational teacher. My daughter has come on in leaps and bounds over the past two years and loves every lesson with Debby. Her pursuit of encouraging the best violin technique / best tuning etc builds a fantastic building block for Amelia's violin playing for years to come. (Ali - parent; Attleborough, Norfolk)
Ali (parent)
I really enjoy my lessons with Debby - she is very kind and encourages me to play the best I can. (Amelia, age 10, Attleborough. Norfolk)
Amelia
Debby has been a wonderful teacher to my son, who advanced very quickly through the grades under her individualised and methodical instruction. I was very impressed with her well planned schedule, ensuring a steady progress for her student and an efficient use of time. What is more, she regularly went above and beyond the necessary input wanting to make sure her student was well prepared for the practice in the coming week. Overall, Debby had the right combination of challenge and playing for fun, offering many encouraging words along the way, helping my son to fall in love with his chosen instrument (violin) and get a lot of enjoyment out of playing it. (Astrid - parent, Dereham, Norfolk)
Astrid (parent)
Debby is a fantastic teacher. She is very kind, patient and thorough. I love her style of teaching as it is very practical, helpful and informative. Debby pushes you to the best of your ability and helps you to improve every week. (Emmanuel, Dereham, aged 14)
Emmanuel
Debby has taught all three of my children – two with guitar and one recorder. She is always enthusiastic and that transfers into her students. I really value the great grounding of music theory behind every lesson and she has always adapted her content to each of the students' learning styles and preferences in order to get the most out of each of them. Highly recommended." Morgan, Dereham, Norfolk (parent of students aged 7, 10 & 13)
Morgan (parent)
As a mature student and total novice, I'd been looking for a sympathetic teacher. Debby has been perfectly patient and encouraging. This has given me a lot of confidence and made learning the guitar great fun. I now look forward to my lessons each week and would highly recommend Debby to anyone." (Val, Thompson, Norfolk, aged 71)
Val
Hello, my name is Mohamed and I came into music later in life. I have always wanted to play the classical guitar but due to my circumstances and work commitments, this was not possible. However, I have now retired and thought I would take the plunge and learn the classical guitar. I searched for a while to get a tutor, and then I found Debby, who gave me the confidence to learn in a calm and positive environment with lots of encouragement and patience. I am looking forward to a time in the future when I can sit down and play a piece of music confidently and believe Debby will be able to get me to that stage." (Mohamed, retired, Watton, Norfolk)
Mohamed
I really like my ukulele lessons. Debby is so kind and patient and I find her lessons really fun. (Emelia, age 10, online only student, Bury St. Edmunds, Suffolk)
Emelia
I have seen my daughter progress quickly under Debby's tutoring. This has been amazing considering the lessons are online. Debby is very well organised- giving detailed notes that are easy to understand for my 9 yr old daughter to follow. I would recommend Debby to anyone wanting to learn an instrument. (Kerry, parent)
Kerry (parent)
I like Debby because she teaches me new things and she is a really good teacher. When I play the piano, she makes me smile. (Clarity, age 5)