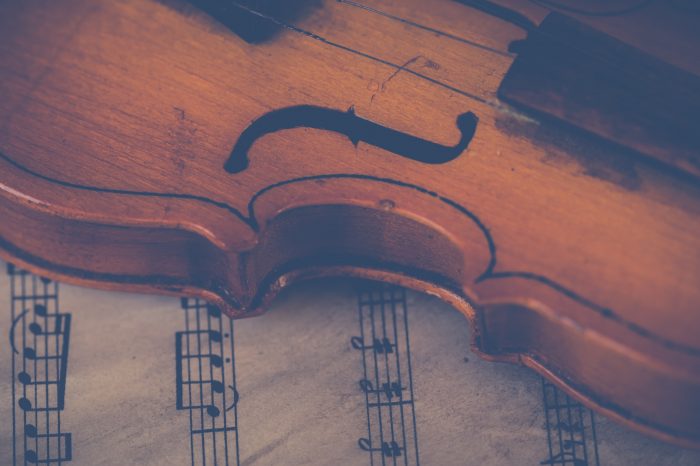 Forest Gate, London E7, UK
Violin Lessons | Piano Lessons | Alexander Technique Lessons, Artist development, Aural Lessons
---
Qualifications:

BA, MA, Dip.LCM (+ Enhanced DBS Check)

Pricing:

£20-£50

Styles:

Classical, Various

Suitability:

5+
---
Bio
Bespoke teaching for the violin, standards from beginner through to grade 8/diploma level.
My focus as a teacher is on developing a strong, balanced foundation in mind, body and technique, to ensure meaningful and long-lasting success.
It is my intention to give the student the tools to eventually be self-sufficient in their own life-long personal growth process, and give them the skills needed to excel in an increasingly challenging world environment.
I work with the student on a holistic level to cultivate an excellent work ethos and a positive mindset. As such, my work aims to elevate the student not just within the violin (and/or piano) practise, but across all areas of life development.
With over 10 years of orchestral and ensemble experience, I've had the pleasure of being tutored under Mark Messenger, Ken Aiso, Ilya Ushakov, and Raimonda Koço.
*Full Enhanced DBS Check* and training in safeguarding. 
Please contact me for more information. See below for further details regarding my approach.
---
Teaching Info
Lessons will be completely tailored around the individual student and will aim to compliment individual learning styles. Content will be oriented and centred around the student's goals and ambitions, short term and long term – so these should be established before service fully begins.
I have a deep interest in education and the psychology of learning, which I try to apply to my teaching.
Some more information on my approach:
A healthy practise regimen is transformative on so many levels. When cultivated over time, mastery in all life areas is possible. Reaching high proficiency in any instrument brings with it a host of other benefits –
razor sharp focus
discipline
consistency
enhanced learning ability
greatly improved mental, cognitive and emotional capacities
deep and extensive brain development
heightened body, spatial, mental and spiritual awareness
deep listening skills
interpersonal skills and teamworking
high-pressure management
public speaking skills
& dozens more. 
Progressing in any kind of activity needs to accept the complex and inter-related nature of the human system. The more balanced and cohesive it is, the greater the capacity and potential of the individual.
Due to this I'm happy to offer training in supplementary areas alongside the core violin provision, which will hugely enhance the progress and development of the student (such as: breath work, meditation, energy management, psychology, yoga, nutrition, life style optimisations, listening and awareness exercises, and much more).
With pleasure I offer my experience, knowledge and services for your greatest success, and look forward to working with you in the future. 
Everything furthers.
East London Violin School