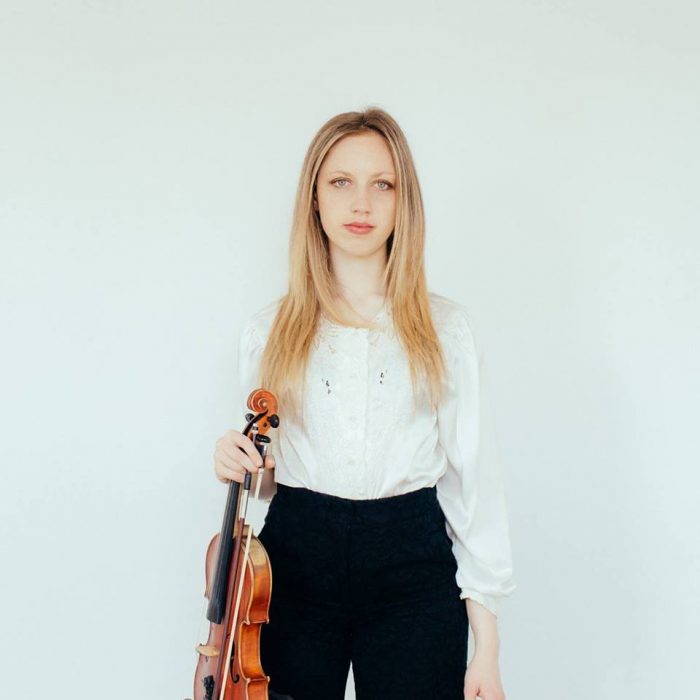 18 Belgrade Road, London, UK
Violin Lessons | Piano Lessons, Viola Lessons | Artist development
---
Qualifications:

Bachelor of Music Performance, 3 years Advanced Performance Training, Associate Diploma of Music Performance

Pricing:

£40 per hour

Styles:

Classical, pop, contemporary, new music

Suitability:

All ages and levels!
---
Bio
After teaching violin and piano both privately and in schools for over ten years, Isabel has extensive teaching experience across all ages of students. Isabel has taught at various schools in Australia including Shelford Girls Grammar, St Leonards College and The Peninsula School in Melbourne. She has also taught at the University of Western Australia, All Saints College and Peter Carnley Anglican Community School in Perth Western Australia.
Isabel has also performed and designed various education workshops that have toured schools all around Australia. This includes the Musica Viva in Schools tour of an interactive show call Fiddlesticks and the Opera Australia education workshops around regional Australia.
Having taught various levels of piano and violin from beginner to university standard, Isabel has learnt that it is the role of the teacher to adjust to the various needs of the student, whether it be a focus on technique, physical ease, musicality or simply just having fun with music! Isabel is also familiar with the various exam systems and requirements if the student wishes to undertake them.
---
Teaching Info
I teach my lessons in contrastingly different ways dependant upon the level of the student, their learning styles and what the student's motivation is for learning the instrument. In lessons I will always endeavour to work on a combination of musical aspects, whether it be to do with understanding the theory or the meaning behind the music, but also considering the way in which one will express these ideas on the instrument. This will almost always lead into technical aspects of the instrument which I always teach to support the music through a range of exercises and scales which I will always provide to work on each week.
It is important that the student is inspired by the music they are playing, so I am always willing to take requests of pieces in any style, but I am also keen to provide pieces and studies that will challenge and develop the student's skills and abilities.
After many years of performing I understand the importance of cultivating a positive attitude towards learning, practising and performing. I pay particular attention to my use of language when teaching and explaining technical and musical information, to ensure the student maintains an attitude of optimism, clarity and enjoyment, especially when faced with challenges on the instrument!