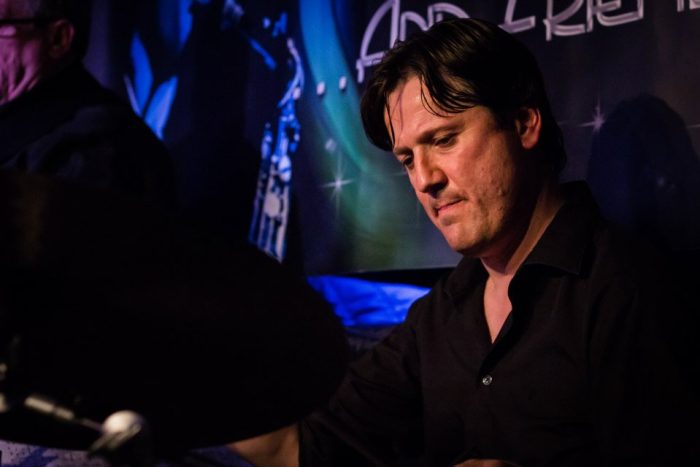 14 Paddock Close, Saint Neots, UK
will travel to you please enquire.
Drum Lessons | Online Lessons
---
Qualifications:

30 years professional performing experience.

Pricing:

£30 per hour.

Styles:

Jazz, Pop, Rock, Latin, Funk, Soul.

Suitability:

All ages and levels.
---
Bio
I enjoy a busy schedule on the London gig circuit, playing at music venues as well as performing at private events. That said, my drumming takes me all over the UK and occasionally abroad. I perform with a variety of bands and artists and have had the pleasure of playing at some of the most prestigious venues in the UK, such as Ronnie Scotts Jazz Club, the 100 Club and Pizza Express Jazz Club.
As well as being a professional performing drummer, I teach the drum kit for Enfield Music Service and ASCA Music Service in Cambridgeshire. This includes six different schools.
Over the years I have taught at numerous other schools, such as the New London Performing Arts Centre in Muswell Hill, North London. Many of my students have taken grades for drum kit, usually resulting in either a Merit or a Distinction. The accredited systems I am most familiar with are Rockschool and Trinity Guildhall Rock & Pop.
I possess a current DBS Disclosure as well as a Child Protection Certificate.
I have also taught privately one-to-one over the past fifteen years. I can offer online drum lessons or lessons in the students home, providing the distance is not too far.
---
Teaching Info
Over the years, many of my students have taken drum kit grades, such as Rockschool and Trinity Rock & Pop. However, this is not something i insists on. Some people simply wish to learn to play for the fun of it or perhaps they are looking for some new ideas and inspiration on the drum kit.
I always introduce my students to rhythmic notation whether or not they are taking graded exams, as i believe this is a very useful tool to have.
Here is an idea of some of the aspects of drumming that i teach:
-Ear training; opening students' minds to different musical and rhythmic styles, thus increasing their musicality and appreciation of all musical genres.
-Fundamental rudiments and exercises (for drums and percussion) to improve technique and allow more freedom of musical expression.
-Rhythmic notation and charts for the students who might see music as a possible future profession. There is the option to take drum kit graded exams.
-Learning to enjoy playing and making music, because music is an incredible source of inspiration and joy.