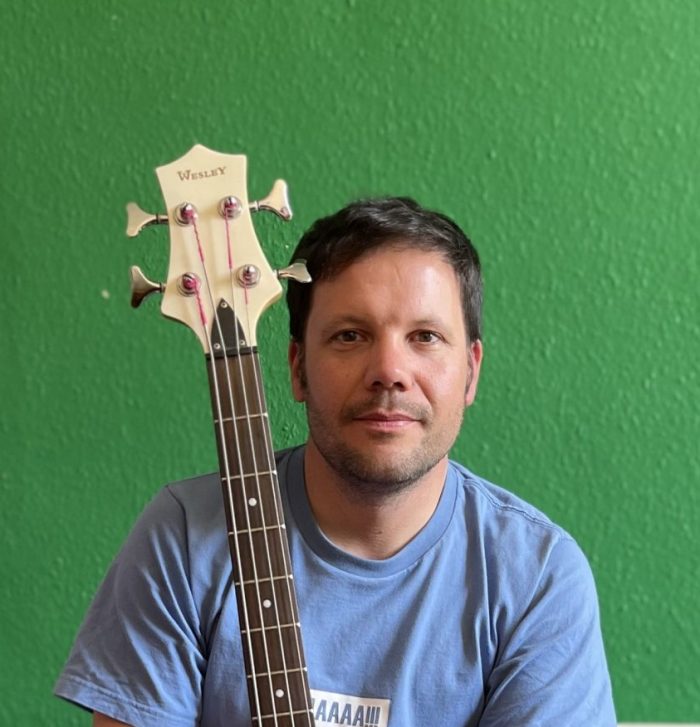 25 Palmerston Place, Edinburgh, UK
will travel to you please enquire.
Guitar Lessons | Banjo Lessons, Electronic Dance Music Production Lessons, Electric Bass Lessons | Aural Lessons, Theory Lessons, Mixing and Mastering Lessons, Online Lessons
---
Qualifications:

HND in Sound Engineering (2005)

Pricing:

£33 per hour

Styles:

Blues, soul, classical, electronica

Suitability:

from 5 years old, beginner to advanced
---
Bio
Welcome everyone! My name is Darío, the man behind kalandrakamusic.com. I finally decided to create my own website to offer music lessons! Here's some info about me. Thanks for reading!
My background
– I started playing classical guitar at the early age of 12, and I received guitar lessons for 4 years. After that, I started messing around with other music genres, such as rock, blues or metal (I had already purchased an electric guitar by then!). I also started to play the bass.
– At the age of 18, I became interested in electronic music, starting to both DJing (with Traktor) and producing music (with Cakewalk and Cubase)
– I had my first DJ gig when I was 20 years old, and I've  DJed in clubs ever since.
– At the age of 25, I started teaching music to students.
– I moved to Scotland in 2012 and continued to teach music lessons in Edinburgh.

Present
– I teach music from private studio located inside the prestigious Sir Arthur Conan Doyle Centre at 25 Palmerston Place, Edinburgh.
– I record, produce, mix and master audio works to clients.
– I make my own music, as well as producing remixes for other producers.
– I continuously develop my skills and knowledge in order to keep ahead of new techniques, software and methods.
---
Teaching Info
Guitar lessons content covered:
– Reading Standard Music Notation and Tablature
– Essential Music Theory
– Basic Open Position Chords
– A diverse range of genre's/styles: Blues, rock, reggae, funk, metal, prog, pop
– Technique, Scales, Improvisation
– Focus on Harmony, Rhythm, Time feel
– Position Playing
– Relative ear training
– Songwriting