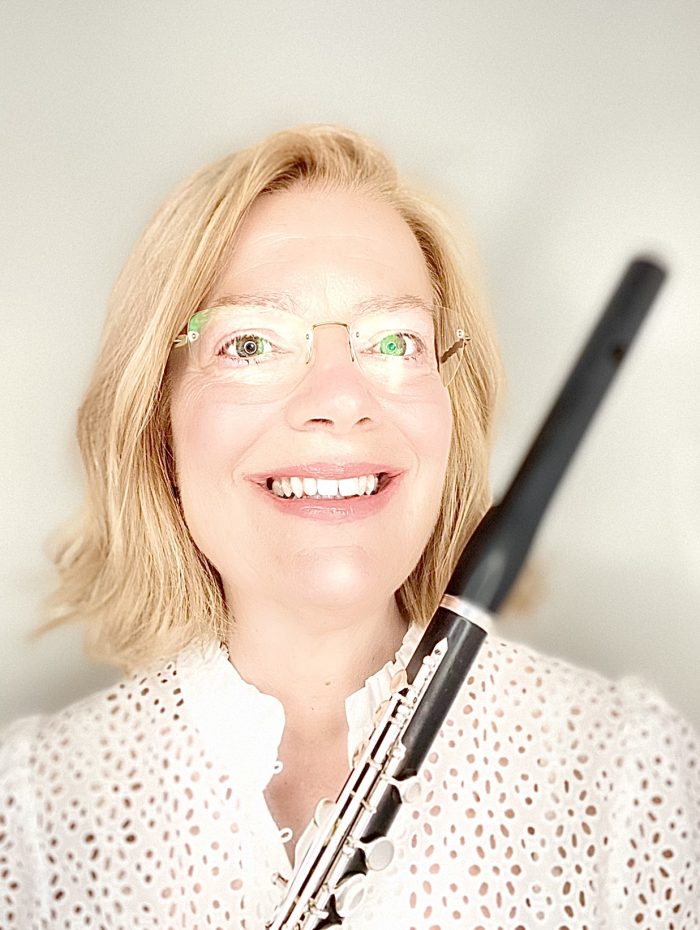 South Ham Road, Basingstoke, UK
Flute Lessons | Keyboard Lessons, Piano Lessons, Recorder Lessons | Aural Lessons, Theory Lessons, Online Lessons
---
Qualifications:

ABSM (P) ABSM (T) MISM

Pricing:

£40.00 per hour pro rata

Styles:

Classical, jazz, popular

Suitability:

Any age, any level from beginner to grades 1-8 to all diplomas
---
Bio
I won a scholarship to study flute at the Royal Birmingham Conservatoire on the Performer's Course where I studied with Colin Lilley of the City of Birmingham Symphony Orchestra.
After leaving music college I had a career as a professional flautist on my wooden Hammig flute and gave flute and piano lessons in the UK, Italy and the Dominican Republic where I played principal flute in the Filarmónica del Cibao, a National Orchestra.
I was also visiting flute professor at the Casa de la Cultura in La Vega where I helped elevate the standard of teaching of western classical flute music.
I am happy to teach students of all ages and abilities, from the ages of 4 to 80, from complete beginners, adults who just enjoy playing the flute or piano in their spare time as they love music, children with special needs, to aspiring professionals needing to gain their flute diplomas and professional qualifications and enter the music profession via music college or university.
Many of my pupils have won music scholarships to private schools, and have been accepted at music colleges and universities throughout the UK and abroad, including Juilliard and Chetham's. 
Others have played in the National Children's Youth Orchestras in the UK or in their respective countries.
Please see my website http://www.keyswithkay.co.uk for more information
or Facebook https://www.facebook.com/KayRisleyFlute or follow me on Instagram https://instagram.com/keys_with_kay
I would be happy to meet you, motivate and inspire you and help you achieve your musical goals.
---
Teaching Info
I had amazing teachers when I was a student and I work very hard to give the same experience to my pupils. My students have brought me richness and joy for over 40 years and as a result I have a depth and insight into flute playing, problem solving and the flute repertoire which I wouldn't have had without them.
Lessons are tailored to the needs of the students. I enjoy solving technical problems and inspiring my dedicated and hard working pupils to find their own sound, musicality and expression and to realise their full potential.
As a teacher, I focus on beautiful tone and solid technique.
I am happy to teach beginners, any grades exam material and the sonatas and concertos in the repertoire set for grade 8 and diploma level.
Kay has taken my daughter from grade 1 to grade 8 in for years and enabled my daughter to achieve her full potential of distinctions at every grade. As my daughter is weeks away from her diploma AMusA on the other side of the globe, I am confident that my daughter Skype lessons with Kay have her totally prepared for tertiary education.
Ilona G
With Kay's invaluable help I managed to achieve grade 8 with distinction in under three years of me picking up the instrument. I then took my diploma within the next six months. I have felt Kay's teaching advice and support has allowed me to fulfil my potential in ways I never thought possible. Her vast experience as a performer and teacher means she can guide her students through the examination system with the strongest insurance they will achieve success. Her playing is magnificent and this alongside everything else makes our lessons truly enjoyable.
Jacob S