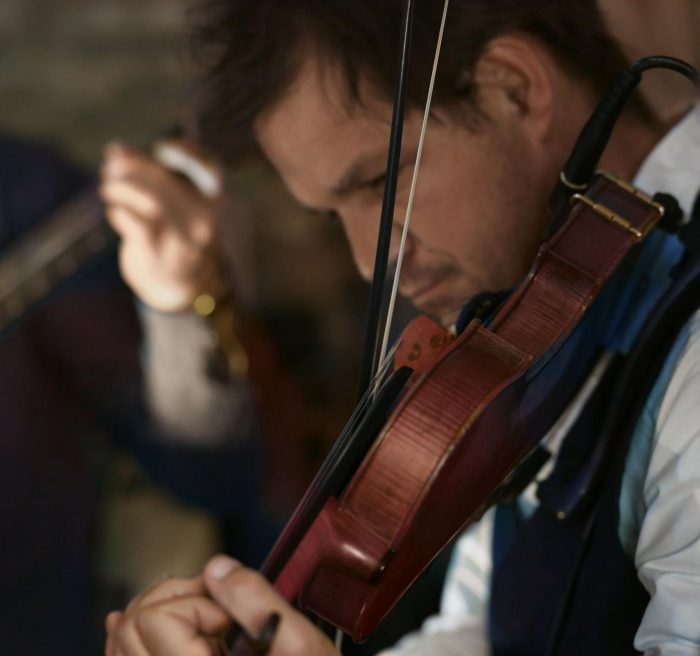 103 The Rock, Brislington, Bristol, UK
Violin Lessons | Aural Lessons, Online Lessons
---
Qualifications:

PhD, FHEA
---
Bio
Do you want to learn to play the fiddle? I am an experienced and trusted fiddle teacher, with 1000+ hours of individual teaching experience.
I have been playing the violin for nearly 30 years, and growing up in a folk music family, I have played folk fiddle in the English, Irish and Scottish styles for nearly as long. I am a well known player on the Irish session scene in London, Bristol and Bath, and have spent time playing in Scotland, around Ireland and further afield. I play with a number of Ceilidh bands, including in Bristol and Bath.
I am a classically trained violinist, but I now specialise in playing and teaching folk fiddle. I mainly teach from my home in Bristol (BS4), but can also travel throughout Bristol and Bath (an additional charge may be made depending on distance). I am also available to give online teaching via skype or zoom if you are based elsewhere.
Whether you are a complete beginner, or already an advanced player, if you want to learn to play the fiddle I can help you. I can improve your technique, teach you about the subtleties of phrasing and ornamentation in fiddle playing in different traditions, and build your repertoire of tunes. I can teach orally – learning tunes by ear – but can also teach you to read music if you wish.
Bradon is an engaging and patient teacher and his knowledge of folk fiddle playing is second to none. He provides recordings and learning aids online. I'd recommend Bradon for anyone wanting to learn folk fiddle or improve their playing.
— Stuart
Bradon is a patient and friendly tutor who has offered me clear and direct strategies to go about achieving the essence of the traditional fiddle sound. In particular I've enjoyed learning how to effectively articulate a tune and ornament it in a way that compliments its points of interest. It has been a pleasure to learn many wonderful new tunes from a deeply knowledgeable tutor who gives them context and makes them come alive
Catherine
Bradon's knowledge and enthusiasm for the fiddle really comes across in his lessons. Lessons are well prepared and the music is challenging but accessible to my level. He is an excellent teacher; his explanations are clear and he is supportive when pointing out mistakes or suggesting improvements. His teaching style is friendly and approachable and I am comfortable asking him to explain things or elaborate on his explanations. I look forward to my lessons and highly recommended Bradon as a tutor.
Graham