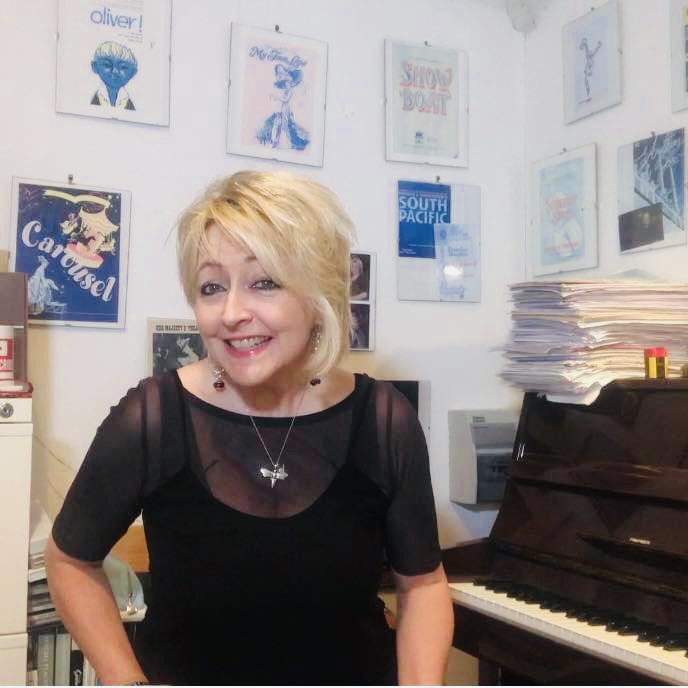 Oxford OX2, UK
Singing Lessons | Artist development, Online Lessons
---
Qualifications:

PhD Music (awaiting viva): London College of Music/University of West London; MA Music (Oxford Brookes); LTCL, singing (Trinity College of Music)

Pricing:

£45 per hour

Styles:

classical; musical theatre; pop; jazz

Suitability:

10 years up, absolute beginners to advanced/professional
---
Bio
I have always been passionate about singing and the thrill of live performance and have experience as a working professional classical singer, musical theatre and comedy performer and session singer in the West End, radio, television and online broadcast.  I have been working as a singing teacher/vocal coach for over a decade and believe that lessons should be focused but enjoyable, with an ongoing view to the student's developing goals.  As well as private teaching, I have taught Voice in Performance at Oxford Brookes since 2015 and have been a 1:1 singing teacher/voice coach specialising in Musical Theatre at London College of Music since 2016.  I teach all ages from 10 years up and students range from beginners wanting to find their voice to music students and professionals working for exams, auditions and performance.
---
Teaching Info
Online lessons are an hour long, with a free introductory meet up on Zoom ahead of the lesson date to ensure everything is just right for the first lesson.  The focus of my teaching is on a solid classical technique achieved through regular warm-up exercises which build breath control and focus of sound whilst simultaneously developing an awareness of posture and good vocal health.  Pieces are worked on first in terms of breath and structure, from working sound into the voice, to word and breath learning and thence to building a performance.  Although the technique is classical, I also specialise in musical theatre and pop as well as classical voice training.  As well as singing for fun, I have experience preparing students for Musical Theatre (LCM) and Classical (ABRSM) exams, university assessments and professional auditions.
"Lesley is one of the most talented teachers I have ever met - not just in comparison with other people in music but in comparison with teachers generally. She thinks all the time about what the next step should be, adapts her style and material for each individual, and is always positive and encouraging whilst also working all the time to enable progress and instill self-discipline. Lessons with Lesley are fun, and she has a wide knowledge of music and the performing arts generally, on which she draws to discover new teaching techniques and fresh stories to motivate and entertain. Lesley is always diagnosing what learning stage her students are at and working out the 'just right' next step for us. Lesley is herself an extremely gifted musician. Yet she has that rare quality, so essential in a teacher, of taking a genuine and freely expressed delight in the achievement of her students. Anyone who has Lesley as a teacher is lucky indeed."
Alison Hardingham, MA Oxon, C Psychol, Visiting Executive Professor, Henley Business School. Director, Yellow Dog Consulting.
"I look forward to my weekly vocal lessons with Lesley; she is very professional, fun and very precise with her training. I found that after just a few lessons my vocal range had improved greatly. Her weekly advice and tips are spot on and I always look forward to our next lesson. I greatly recommend Lesley."
Jason Anthoney Wright