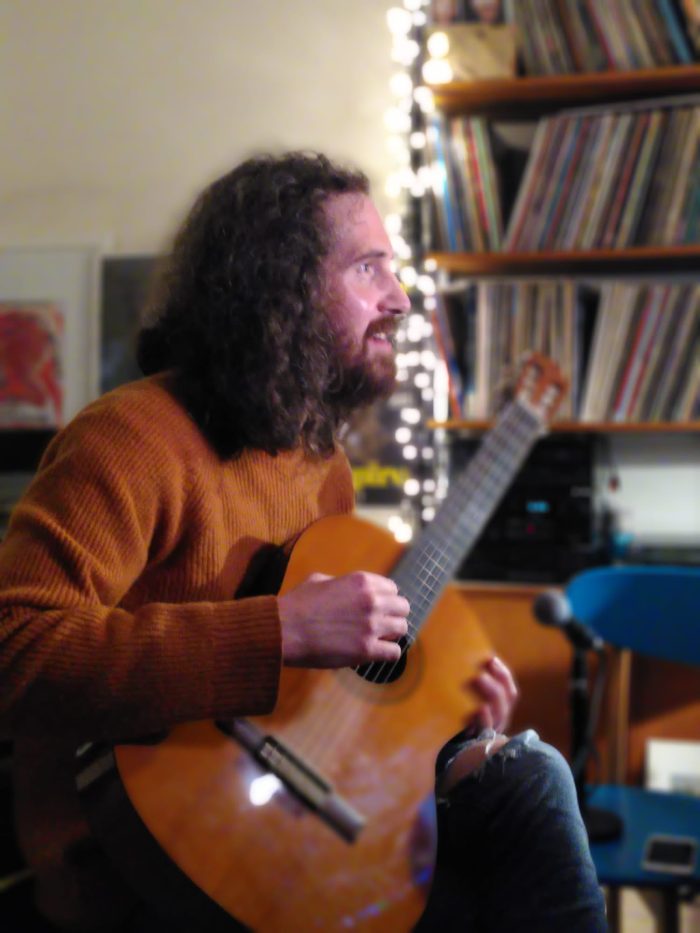 Observatory Street, Oxford OX2 6EW, UK
Guitar Lessons | Electric Bass Lessons, Ukulele Lessons | Theory Lessons, Online Lessons
---
Qualifications:

BA (Hons) Popular Music and Recording, MA Music

Pricing:

£26/£17.50 for 45/30 minutes

Styles:

Pop, Rock, Classical, Jazz, Folk

Suitability:

all ages Beginner - Advanced
---
Bio
I am a performing musician and music teacher with 15 years experience of teaching guitar, bass and ukulele. My lessons are pupil-led and emphasise fun as well as technique, musicality, performance skills and theory. As well as using the ABRSM and Trinity syllabi I encourage students to suggest songs to learn – the best way to learn is to love the music you are playing!
"Mike is a brilliant tutor. It's not easy to start with a student online, and he has managed to build a relationship with my son, progress his guitar teaching, impart some larger understanding of how music works, while seeking to establish the kind of music that interests him: fantastic."
"I really enjoy my guitar lessons with Mike. He is very kind and is very good at teaching me. He helped me to pass my Grade 1 with Merit. I highly recommend him!"
I have been having lessons with Mike most weeks for about two years and hope to carry on for a while yet. In a nutshell the process has been very enjoyable and I have made significant progress; I reckon a lot of people of different ages and levels of experience and standard would find the same. Here are some reasons why I suggest you give him a try if you are thinking about it: He has always been friendly and encouraging, while at the same time being able to tell me clearly what I need to work on to improve. He seems to have broad tastes in music, which means that he can enthuse a diverse range pupils with varying interests. I have seen this in the occasional "end of term Zoom concerts", when you suddenly discover the range of what the others have been working on. He has been flexible and reliable about days and times of lessons; we each occasionally take a break or move from our regular slot but it seems to work easily. Since the Covid pandemic started we have moved between Zoom and face to face quite smoothly. Finally and crucially, I had been learning classical guitar for a few years before moving to Oxfordshire and looking for a new teacher. Up to that point my main focus had been on the nuts and bolts of which finger to put on which fret and what to do with my right hand. While this approach has continued, from the start Mike broadened things by encouraging me to think more about dynamics, introducing variation, focussing more explicitly on tempo and phrasing, etc etc. One has the sense of being listened to by a discerning member of an audience, who then says what would have made it more convincing for them and, if I agree, how to go about it. This has led me to worry less about the odd technical mistake and more about what I would like to express and share in a piece of music. This, for me, has been very valuable and I don't know whether it would have happened if I had not had a change of teacher.
'Mike is a hugely engaging and inspirational teacher. He has now been teaching our son for several years, and the lessons are the highlight of our son's week. Mike has ignited our son's interest in music, and music, thanks to Mike, will be a lifelong passion.'
Mike is a great teacher. He is knowledgeable and adapts the lesson to suit the music tastes and level of the pupil. His music suggestions are well considered and he is always very positive and encouraging. I would not hesitate to recommend him.
'I love my lessons with Mr Smith. They are very relaxed and I have learned lots. He is a very friendly guy.' ⭐️⭐️⭐️⭐️⭐️
Inspiring guitar teacher. David's review based on impression . Mike appears to have made great progress in teaching our son. He is evidently systematic and thorough and retains the interest of his student. As I understand it, his approach is to set the student specific goals which over time gives the student a sense of cumulative accomplishment. He is to be thoroughly recommended.