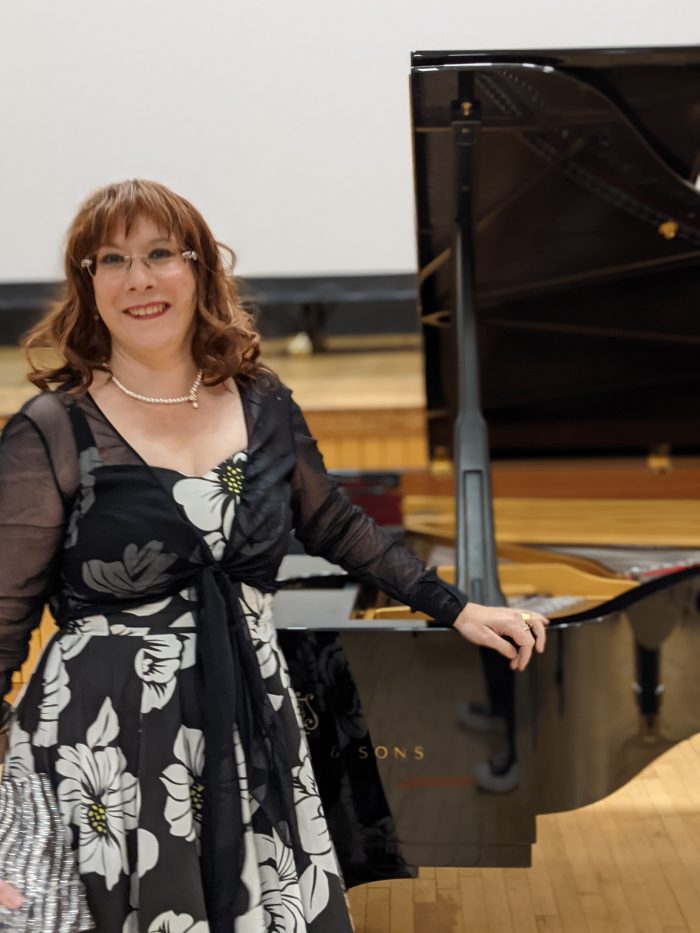 233 Balden Road, Harborne
Piano Lessons | Theory Lessons, Online Lessons
---
Qualifications:

BA English and Theology, PGCE with QTS, Post Graduate Certificate in Music Studies, ATCL (recital diploma), Piano Teacher's Course (Distinction)

Pricing:

20 minutes £ 11.00. 30 minutes £16, 45 minutes £20.50, 60 minutes £23.00

Styles:

Baroque, Classical, Romantic, Impressionistic, 20th Century and Contemporary

Suitability:

from age 5- Adults
---
Bio
I have been teaching piano for over 20 years, although for the first 10 years of my career I was a classroom teacher of RE and English.
After a 15 year break from music I returned back, firstly teaching piano with the Birmingham Music Service whilst building my own piano teaching studio from home,  finally dedicating myself to my studio.  During this time I prepared and took the ATCL
The time away from my instrument taught me invaluable lessons about performance anxiety and how to cope with it. Additionally studying for a PGCE gave me an excellent foundation upon which to build my teaching practice.  Although I was not teaching music, the experience certainly helped shape me as an educator.  When I did return to teaching piano these experiences gave me the skills to adapt teaching styles to all ages and abilities.
I hold a great belief that teachers should always find ways to continue their professional development.  In Sept 2020- July 20201, I undertook the Piano Teacher's Course, graduating with Distinction.  I am currently preparing for the LMTB recital exam and undertaking advanced music theory lessons in order to offer teaching of the higher theory grades.
Lessons are offered for those wishing to take formal exams and/or lessons for leisure and enjoyment.  My aim is to help everyone meet their own moment of applause.
I run an inclusive and diverse establishment and all are welcomed.
---
Teaching Info
Each individual will have different learning styles. Therefore lessons are planned to ensure that all learning styles are met.
A basic outline of a lesson may roughly follow the below plan
Warm ups
Musicianship- ( a variety of resources are used depending on the age of the student)  This is a very important part of the lesson.  I work towards providing a holistic musical and pianistic education for all students.
Technique work
Reading and Rhythm Skills
Repertoire
Improvisation
Reflection and Practice Targets
For higher grade students the above components will be visited over a 2 week rota- although  it tis desirable that the warm up and the musicianship work be studied each week.
I also provide for a small fee Zoom Practice Support Sessions during the week.
There is a Studio fee once a term to cover the costs of practices resources and  Studio License fees ( which allow me to print and distribute other materials for free and under copyright laws).
Performing Opportunities
2 Student Concerts are provided each academic year- Christmas and Summer. All are invited to play.